Ultimatos Chicago Style Pizza
Our products are manufactured under the highest quality standards and supervised by a team of enthusiastic and dedicated personnel to ensure the superior finished product.
Chicago-Style Stuffed
Our stuffed pizza is a multi-layered "pie" with a flaky layer of buttery crust and our signature sauce on top.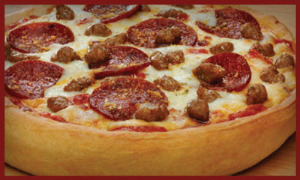 Deep Dish Pizza
Our deep-dish includes a buttery crust topped with our signature sauce and the freshest ingredients.
Premium Thin Crust
Our premium thin crust is a classic, topped with your favorite ingredients for every delicious bite.
Office Location
Festive Foods LLC
7811 County Rd D
Waupaca, WI 54981
P: (715) 258-7740
F: (715) 258-7784